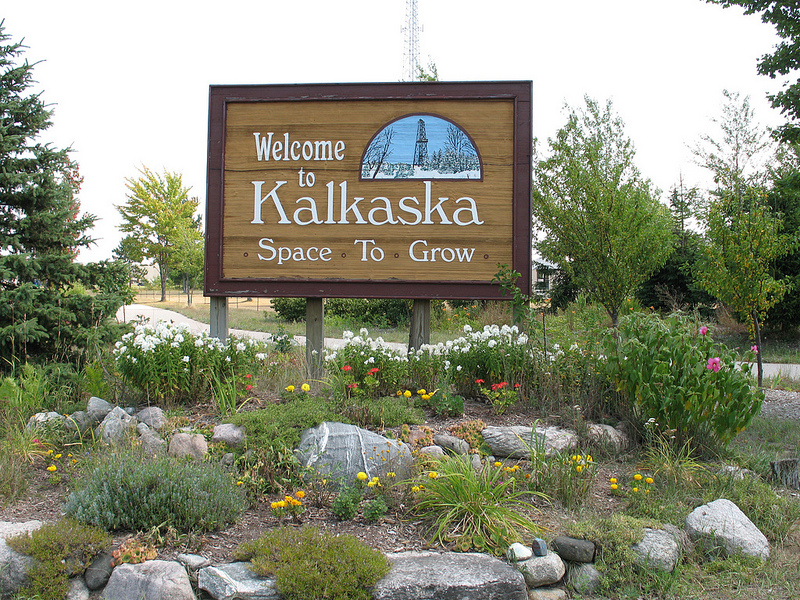 By Seth Phillips
Nothing defines Michigan more than water. This begs the question, why is Michigan the only state in the union without a statewide septic sanitary code? This question came to the fore last year when Kalkaska County decided it wanted to get rid of its "point-of-sale" septic ordinance.
Michigan relies on a patchwork of counties and local health departments to address regulation of existing septic systems. Throughout most of Michigan, there is no oversight. While almost half of Michigan's population relies on groundwater for drinking water, few local governments—comprising a small area of the state—require inspections to check if a septic system works or needs repair. Even fewer local governments require repairs to be made. While new septic system installations require permits from local health departments, existing systems are "grandfathered" in, no matter what they look like, if they even exist at all.
In the absence of political will to enact local regulation of all septic systems, some communities have enacted so-called point-of-sale programs. These ordinances require septic systems at homes listed for sale to undergo inspection. The worst systems require repair, but most issues are allowed to remain so long as the buyer recognizes the problem. These inspections have revealed a mind-bending array of substandard approaches to managing residential septic waste throughout the state.
What these inspections tell us is what more sophisticated research in Michigan has shown: many septic systems do not protect our groundwater. Michigan State University has estimated that one-third of all systems do not function properly. Another study of seven watersheds in southeastern Michigan revealed that every single sampled stream exceeded water quality standards for E. coli (human source identified using qPCR analysis) at some point during the year. Bad septic systems put our precious water resources and public health in danger.
If the scope of the septic system problem is so obvious, why hasn't Michigan enacted a statewide sanitary code to fix this mess? Why are local jurisdictions trying to get rid of what meager controls they already have? The politics of solving this problem is, not surprisingly, complex. Michigan's environmental community has been working for several years to develop legislation. Bills have been introduced in past sessions, but have gone nowhere. Bills were being developed this year, but the rise of COVID-19 has pretty much stopped all progress.
Many issues must be resolved. What should the scope of regulation look like? How often should inspections be required? What resources are needed to implement a program, and who should do it? How do property owners who lack resources address deficient systems? Should requirements be different for areas with lots of water versus those with less? Given how many septic systems are in use in Michigan, should a regulatory program be phased in? What about existing point-of-sale programs? Counties, local governments, health officers, realtors, and environmental interests all have different answers to these questions. Hopefully, once the Coronavirus subsides, we can work to get all these players together and find a formula that can pass into law. The toilets keep flushing while we wait.
Seth Phillips is a retired 30-year State of Michigan environmental program manager. He is now Kalkaska County Drain Commissioner and local environmental activist.