BRIDGE News and analysis from The Center for Michigan
Detroit water shutoffs must end
2 December 2014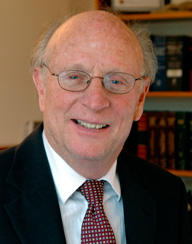 Detroit's emergency manager filed for bankruptcy in July 2013 to force creditors to negotiate a bankruptcy plan that would slash the city's unwieldy debt. Last month, the U.S. Bankruptcy Court in Detroit approved a plan that would over time give Detroit a chance to survive. Missing from the plan, however, is any mention of the disturbance and threat to the rights to water and health of Detroit's poor caused by the abrupt shut off of their water service.
Over the past year, Detroit has shut off an unprecedented 27,000 households ? more than 10 percent of the city's total, preventing families, children and those with medical conditions from accessing water for drinking, cooking, bathing and flushing. The city launched the shutoffs to improve its chances of negotiating a bankruptcy plan and improve its position with the suburbs and private water companies who have been eying a takeover of Detroit's water system.
Charities and businesses stepped forward with unprecedented donations of hundreds of millions of dollars to save the inestimable value of the collection of art at the Detroit Art Institute. Ironically, no one stepped forward to contribute or establish an affordable rate structure based on ability to pay to save Detroit's water system that serves Detroit's poor, mostly African American population – a wrenching irony for a city that runs along the shores of the Great Lakes.
Detroit's loss in population, increased costs of operations, aging infrastructure, unemployment, and the loss of tax base from the flight of the auto industry and people to the suburbs have combined to pump up the average water bill above $100 per month for a family – in some instances reportedly as high as $2,000 because of mistakes or charges for which residents were not responsible. This cost is simply staggering in a city rife with poverty, where 20 percent of the city's population lives on less than $800 per month.
In America, the due process and equal protection clauses of the Constitution are supposed to protect the fundamental rights of persons' liberties and interests in property from harm. Interests in liberty and property cannot be terminated arbitrarily in our country without notice and an opportunity to be heard. As Jacque Cousteau once said, "the life cycle and water cycle are one." It would seem that Detroit should not be allowed to shut off water service to its residents without respecting their life and liberty from harmful risks and unfair or discriminatory actions.
The city of Detroit clearly may well need to collect revenue or improve its balance sheet to exit bankruptcy free from intolerable debt. However, severing water from the homes or off the back of its remaining poor and most vulnerable residents is even more intolerable – an action that could jeopardize lives, health, and force fewer residents to pay exponentially higher water bills.
Something has gone terribly wrong here that deserves much closer scrutiny, not only for the residents of Detroit, but for people around the country and world who lack access to water to preserve health and life. The world faces a water crisis. In less than 20 years, demand for fresh water will exceed supply by as much as 30 percent. More than a billion people will be without fresh water. How we treat water services today sets a precedent on how we treat water and each other tomorrow.